Serving 4 Departments
Computer Science

Construction Management

Engineering

Technology Systems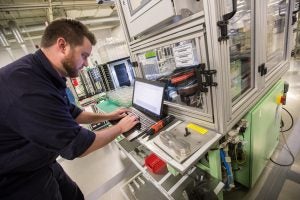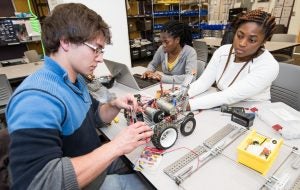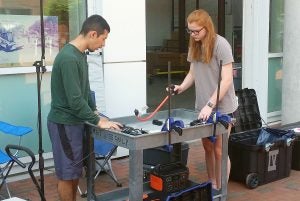 Join us for a presentation about our majors and student services.
Then, enjoy a guided tour of our state-of-the-art facilities and a networking opportunity with faculty!
Calling all teachers, camp leaders,  STEM clubs, and community groups!
We want to connect with you and your students to explore how our majors can help students achieve their goals.
Our experienced staff can customize the interaction to meet the needs of your group.
Activities available:
College Presentation
Guided lab tour
Isley Innovation Hub demo
Lunch at the dining hall
Connect with our Pathway Program Coordinator to find out more!
Want to learn more about our in-demand programs, services, and state-of-the-art facilities?
Interested in connecting with faculty to learn about student opportunities in our programs?
Sign up for a Tech Tour and come meet our wonderful faculty and staff, all while enjoying an informative tour of our amazing space!
*NEW FALL DATES POSTED*
Fall 2023 Tech Tours
Tour Time: 1:00 p – 2:30 p
Tour Dates:
Friday, Sept. 29, 2023
Saturday, Oct.14, 2023

Friday, Oct. 27, 2023
Friday, Nov. 17, 2023
Friday, Dec. 1, 2023
Bioprocess

CAD, 3D printing

High Bay Construction

Thermal Fluids
Sensors & Controls

Fabrication

Cybersecurity

Networking
Keihin Controls & Instrumentation

Automation & Advanced Manufacturing