Computer Sciences' and Business Students Participate in Hackathon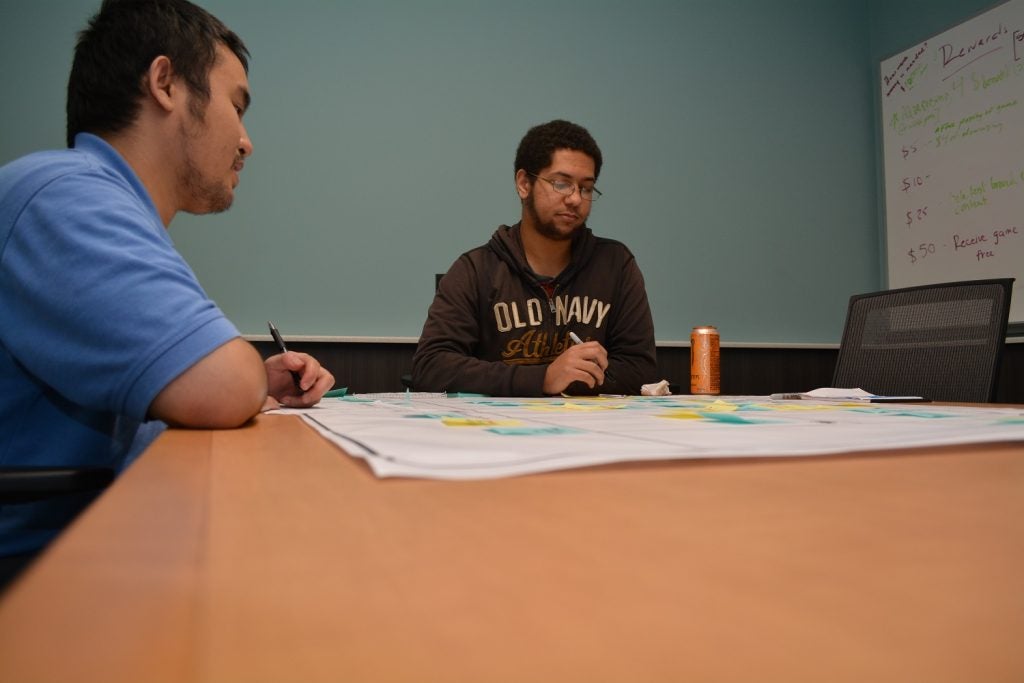 Computer Sciences Senior Patrick Luy, left, works with Samuel Carraway, computer sciences, junior, on a business model canvas during the hackathon.
Recently, students from the College of Engineering and Technology (CET), the College of Business (COB) and other University colleges came together to help launch a company.
The College of Business' Student Technology Center hosted a hackathon where these students created a website, or what they call a web store, for gamers, musicians, writers, artists, etc., to sell their content.
"I was working on a project in my spare time," said Samuel Carraway, a CET junior from Chapel Hill. "I wanted to make it a reality."
Carraway said he participated in two hackathons off campus and that's where the idea germinated to have a hackathon at the University. He presented the idea to the recently formed student organization, EPIC or Empowering Pioneers through Innovative Culture, which includes students from all over the University who have an entrepreneurial spirit.
To help cultivate that spirit, COB's Miller School of Entrepreneurship and instructor David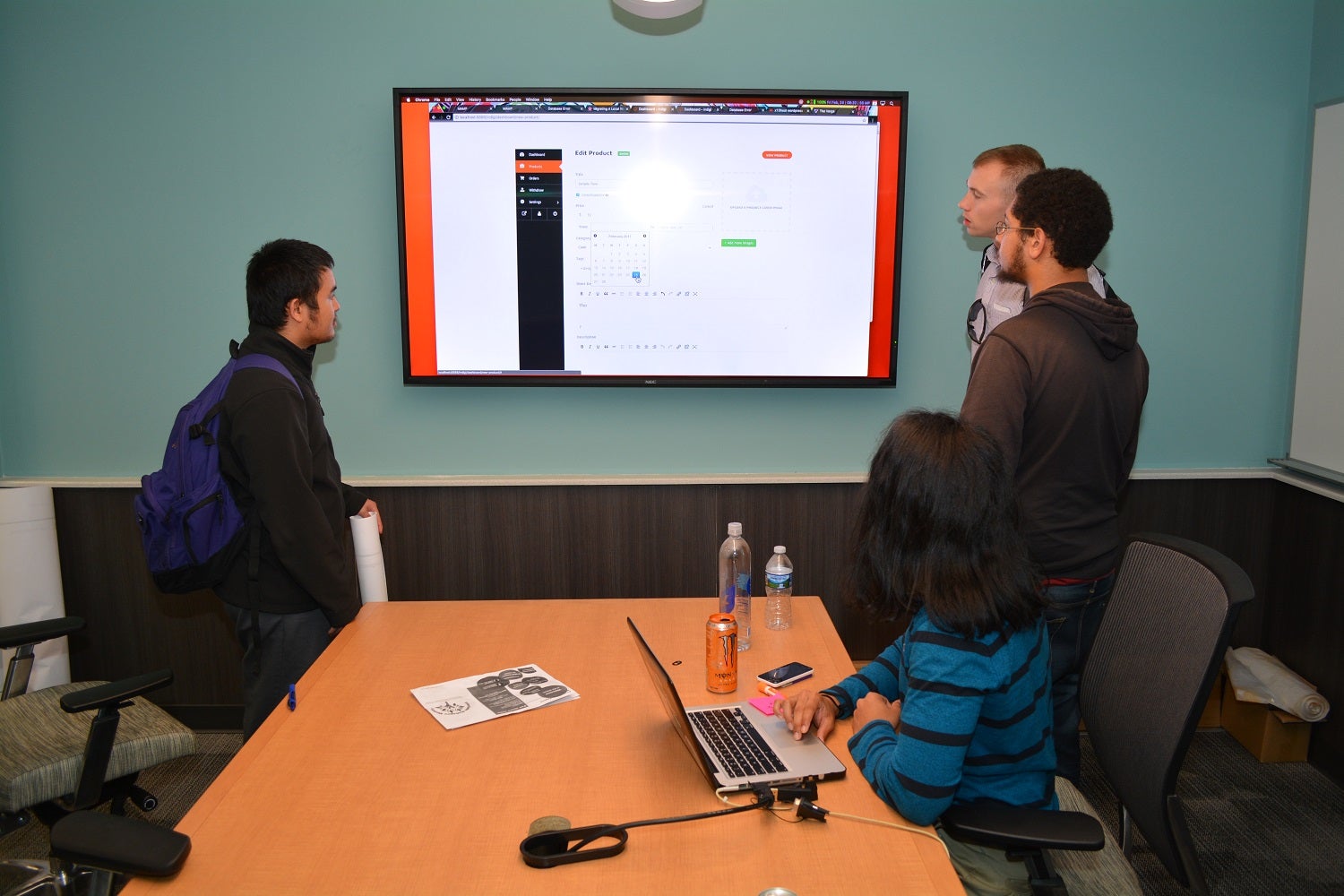 Mayo oversaw that hackathon's proceedings. Though these types of events are usually software intensive, Mayo believes it's important to have a business component, as well.
"This hackathon not only produced a product, but we also came out with a business model that makes that product useful for the owner and the customer," said Mayo. "Entrepreneurship acts as a bridge for that innovation."
"We liked this collaborative atmosphere and having people from different majors and backgrounds come together," said CET senior and EPIC co-president, Magus Pereira. "The hackathon was a good experience."
Along with the new web store, a business plan was also finalized to help the store go to market. Teams of engineering and business students focused on three areas: the building of the website, a Kickstarter campaign, and a business model canvas. Business senior Christopher Rudkowski joined the hackathon and was anxious to take what he's learned and put it to practical use. He said, "I've never been so immersed in a situation where we can get together and make something work."
Business senior Dakota Votaw had never participated in a hackathon, but he's glad he joined in this one. "It was a very positive experience for everyone," he said. "I don't think anyone left there thinking it was a wasted night."