Dean's Message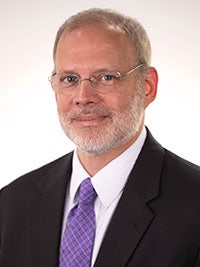 As your dean of the College of Engineering and Technology (CET), I feel privileged to be leading a college with a history of preparing the best minds to compete locally, nationally and globally.
Ever since its founding in 1935 under the leadership of Dr. Kenneth Bing, our college has been a driving force for technology in eastern North Carolina. The college's unique curriculum provides technology-based programs to match your ambitions and abilities.
Our mission is to train you and future leaders to make significant contributions in the field of computer science, construction management, engineering, and technology systems. Whether you seek a bachelor's or master's degree, our programs are well equipped to prepare you for the 21st century.
As dean, my goal is to continue our commitment to innovation, research and entrepreneurship that will have a direct impact not only on our lives but in our state, and also around the world.
I welcome you to explore our website, talk to our committed faculty, and visit our campus; you'll see why our college is the right choice. No other college or university in the state of North Carolina offers such a wide-range of programs focused on applied technology and engineering.
Thank you.
– Dr. Harry Ploehn, Dean
College of Engineering and Technology
---
CONNECT WITH US