Center for Innovation in Technology & Engineering
The College of Engineering and Technology created The Center for Innovation in Technology & Engineering (CITE) to encourage regional economic growth by engaging faculty in the regional business and industrial environment.
With over 90 faculty members, the College of Engineering and Technology and CITE has a large resource base to provide continuous improvement solutions for nearly any regional business or industry.  Customer satisfaction is important to ECU and CITE so CITE measures customer satisfaction and economic benefit of projects through customer feedback and surveys.
As a true university based outreach program, the CITE Program is positioned to provide a cost effective alternative for specialized industrial training, project implementation, and consultation.  CITE provides an opportunity for faculty to become engaged in projects that are beneficial on many levels.  Our industry partners benefit by using a cost effective highly skilled regional resource.  Faculty members benefit from the contact with real time industrial problems and the search for solutions. Students benefit through the exposure to interaction between faculty with regional manufacturers and by providing faculty with additional "real life" examples for class discussion.  The region benefits by using a local resource for problem definition and solution.
Many training topics listed below are developed from existing curriculum offerings within The College of Engineering and Technology.  CITE offers this training to businesses and industry partners primarily in eastern North Carolina.  Typical CITE fees are $1,200 per day plus travel and materials.  College certificates or Continuing Education Units (CEUs) are also available with CITE training programs.  Faculty is available for consulting services through CITE as well.
Engineering and Design
Occupational Safety
Lean Manufacturing and Process Improvement
Maintenance and Process Control
Networking and Operating Systems
Professional Education
Statistics
Supply Chain
For more information, please contact: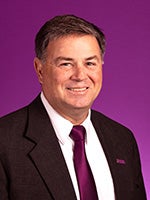 Scott Snead '90
Director of Industry Relations & CITE
East Carolina University
College of Engineering and Technology
Science & Technology Building, Suite 100
Greenville, NC 27858 – 4353
sneads19@ecu.edu
252.328.9654  Desk
252.531.7378  Cell