FIVE ECU STUDENTS RECEIVE SCHOLARSHIPS FROM TiMOTION
Thanks to a company that "believes strongly in moving toward a better future," five engineering students from the College of Engineering and Technology are each the recipient of a $1,000 scholarship.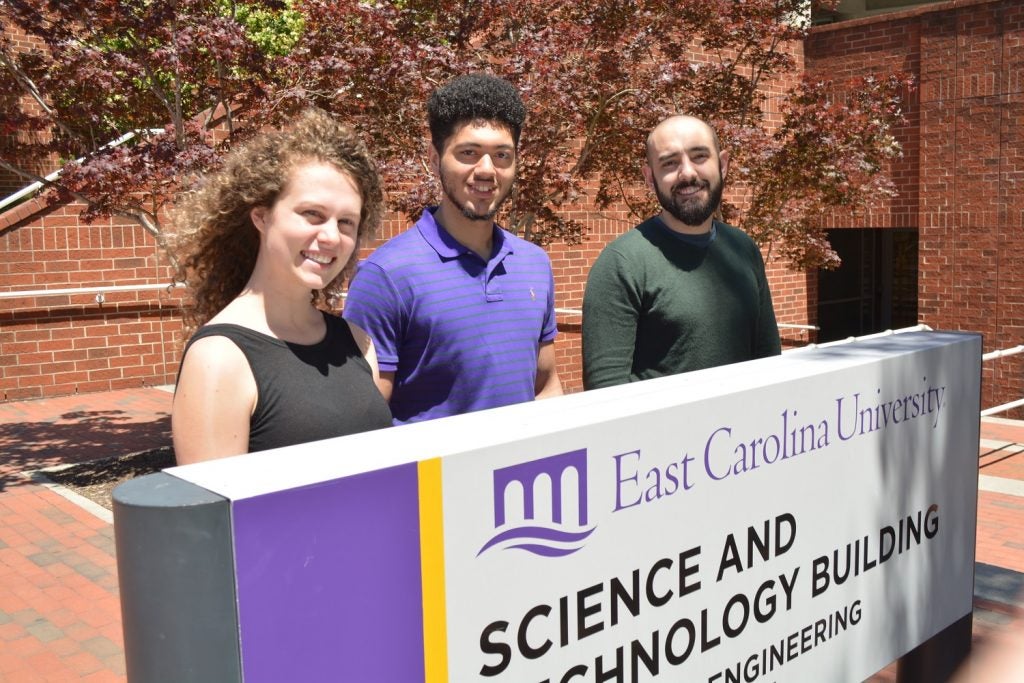 In a recent news release, Taiwan's TiMOTION and its North American Subsidiary awarded these scholarships, which will benefit full-time students of high academic standing who are enrolled in engineering programs. The company considers these awards an investment in the engineers of tomorrow.
Scholarship recipients include:
Basel Abdelfattah
Laith Damreh
Travis Harrison
Jamie LoScalzo
Patricia Malcolm
All five students are from North Carolina.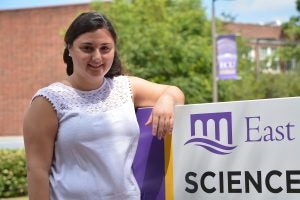 Junior Jamie LoScalzo is from New Bern, and she's currently president of the Dean's Student Leadership Advisory Council for the College of Engineering and Technology. About the scholarship, she said, "this award helps to alleviate my financial concerns for next semester, and will allow me to focus on my coursework, as well as my extracurricular activities within the college."
Laith Damreh, a junior from Raleigh, echoed LoScalzo. "This opportunity is very helpful because, with the scholarship, I can work less so I can focus more on my academics."
Goldsboro's Malcolm knew from an early age that paying for her education would fall squarely on her shoulders. "My parents told me from a very early age that they would not pay for my college education and that I would be responsible for it myself," she said. "Getting this scholarship will allow me to continue pursuing my education goals."
Abdelfattah is from Greenville. Like the other ECU scholarship recipients, this scholarship will have an impact. "It's motivation for me to work diligently for academic success," said Abdelfattah. "The scholarship will help lessen the impact of my tuition costs."
As part of this funding, TiMOTION said it will provide "products for classroom learning and projects."
TiMOTION is an industry-leading provider of electric linear actuators worldwide.