Why Tour Cisco?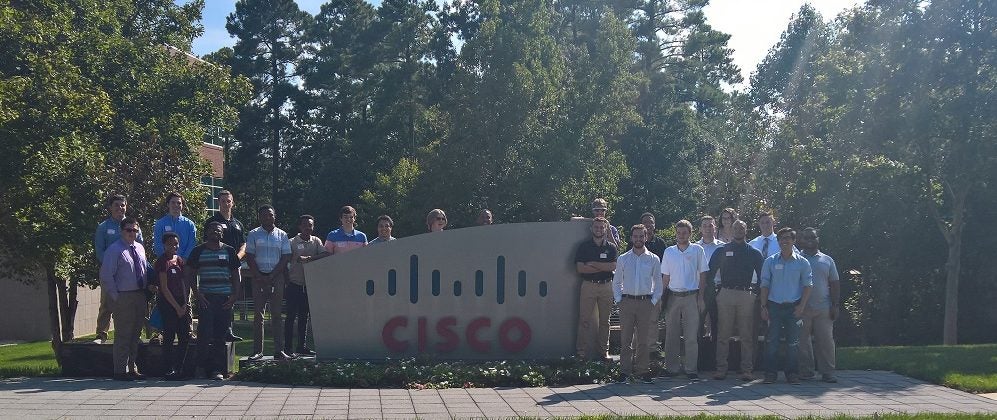 Recently,  the College's Department of Technology Systems sponsored a student field trip to the Cisco Networking Systems RTP campus.  Network Technologies Instructor Steve Baker took a group of 30 students, mostly Information and Technology Computing majors, up to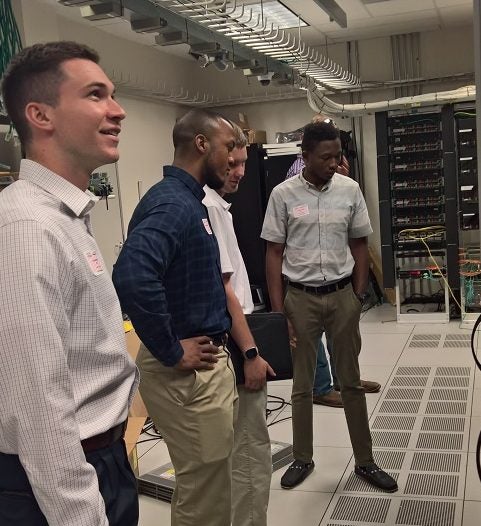 Raleigh to tour the Cisco facilities.  The tour included Cisco Proof of Concept and Cisco Advanced Lab Operations labs, along with numerous other buildings on their campus.
Current ECU co-ops, interns and alumni presented to the students about the Cisco culture and opportunities.  Job descriptions and duties were explained, along with opportunities available to those pre and post graduation.
Cisco graciously provides this opportunity once per semester, and accommodates anywhere from 25-35 students for each tour.  The tours enable students to get a real-world idea of working at a premier, world-class leader in computer networking technologies and services.
Sherwin Slaughter, a junior in the College's Information and Computer Technology program, was one of the students who visited Cisco. After the visit, he walked away with a better understanding of the company.
"I was surprised at their team-oriented approach," said Slaughter. "They have a huge open office space, and I noticed people were engaged with each other. You never saw anyone by themselves."
And for those who opted not to make this trip?
"It's a huge disadvantage if one opts not to go," he said. "This trip not only reinforced what I've been learning at the college, it showed me that Cisco is looking for someone who has a 'can-do' attitude and who can work in a team environment."
Slaughter adds that kind of information is valuable and is a testament to the importance of these types of trips the College provides.