Thank you, Dr. Brown!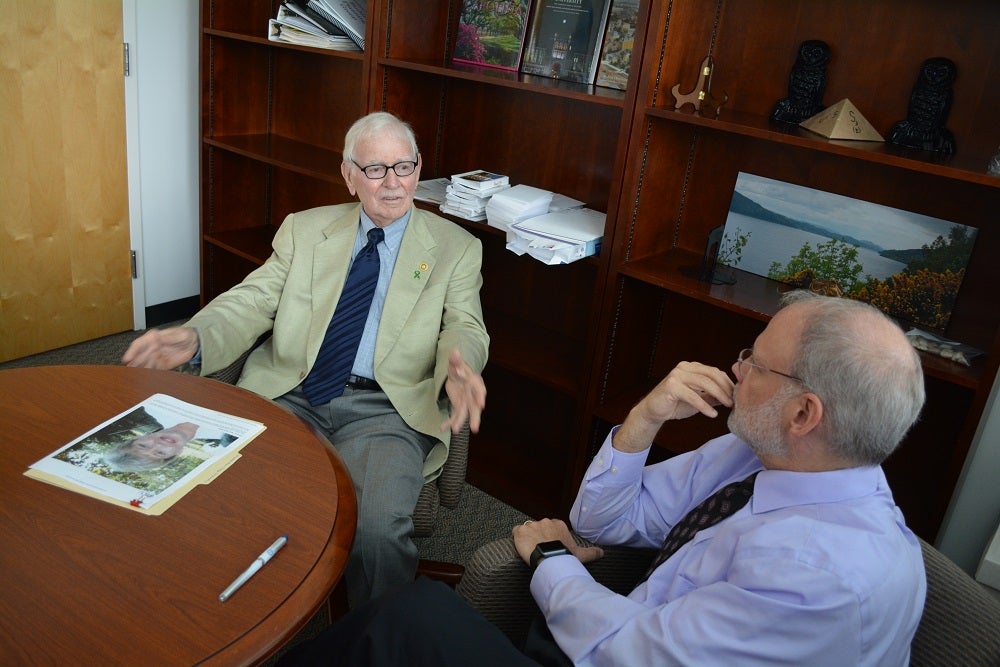 Dean Harry Ploehn recently had a chance to meet with retired ECU professor, C.Q. Brown. Dr. Brown didn't teach for the College of Engineering and Technology. He did, however, form ECU's Department of Geological Sciences.
What's his tie to the College?
Dr. Brown provided a gift to endow the College's Elizabeth Brown Sledge Scholarship in honor of his daughter who graduated from ECU with a Bachelor degree in Vocational Technical Education and Master degree in Industrial and Technical Education. Mrs. Sledge taught in the job training program for Martin County Public Schools and in the industrial arts program in Wake County. She was best known for her love and passion for at-risk students and animals, as well. She passed away after dealing with a chronic illness.
Find out more about Dr. Brown here.
And, thank you, Dr. Brown!