CET Student Represents a Number of Firsts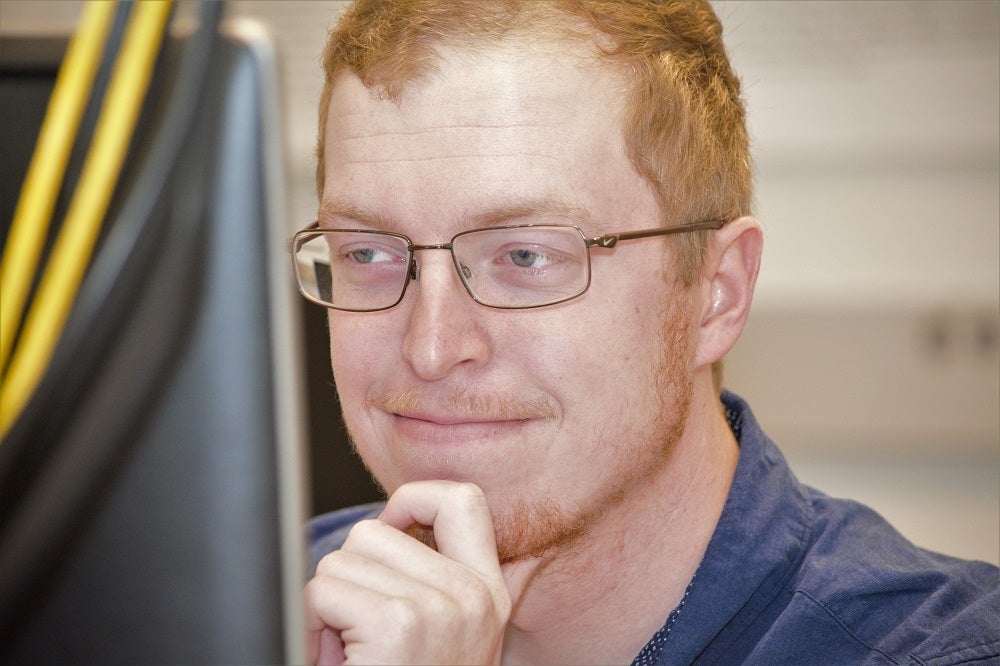 Andrew Thomas, a College of Engineering and Technology junior, is pursuing two majors: Industrial Engineering Technology and Design with a concentration in mechanical technology.
He, also, represents a number of firsts for the College. He was the first ECU student to take AutoDesk Certified User exams for both AutoCad and Inventor. Thomas also passed both exams on the first attempt.
According to Amy Frank, an instructor with the College's Department of Technology Systems and proctor for the exams, these types of certifications prove to potential employers that CET students are ideal additions to any organization.
"The College's BS in Design industry advisory board recommended that our students become certified in AutoCad, Inventor, and Revit (Autodesk) to help document that they are proficient with the software," said Frank.
Those interested in sitting for these industry certification exams should contact Amy Frank, franka@ecu.edu.