Engineering student tackles problem of plastic waste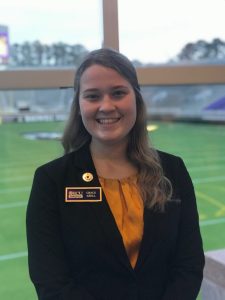 It takes a special kind of person to not only see a problem as a challenge to be addressed, but to take action to do something about it.
Freshman engineering student Grace Krell is doing just that. She has created a business called SweetSip to market stainless steel straws to help combat the issue of plastic waste. The straws, she said, "are affordable, stylish, and provide the first step towards saving our oceans."
By introducing people to small changes like reusable straws, she hopes to encourage them to change other habits, like switching to reusable shopping bags.
"The straw is small but mighty," she said.
Krell, a member of the ECU Honors College Class of 2022 and a recipient of the EC Scholars Award, pitched her idea during the second annual Pirate Entrepreneurship Challenge, a competition in which more than 90 student-led teams presented startup business ideas. SweetSip finished as the runner-up in the competition, earning Krell $10,000 in funding support as well as business mentoring, branding help and legal consultation.
"Competing in the PEC changed SweetSip entirely," Krell said. "When starting the challenge, I was lost, didn't know what the difference between "revenue" and "profit" was, and couldn't see the potential of my business.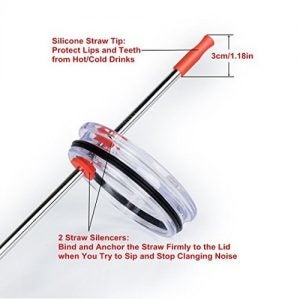 "Through the connections I have made during this challenge, I was able to craft my pitch and learn my business like the back of my hand. I now have the confidence to pitch SweetSip to others, and this has paid off."
The experience and the boost in confidence helped her land multiple deals, she said, including one with Dowdy Student Stores. She plans to continue to expand the business through advertising and eventually add other product lines like bamboo, silicone and glass straws, as well as better packaging.
"I now have a vision for what SweetSip can become and am so excited to hit these milestones," she said. "I want to brand this business so that it becomes the largest reusable straw company in America."
Krell said the support of her family, as well has her friend Taylor Hicks, who won the inaugural PEC, has been invaluable. Help from the Miller School of Entrepreneurship and from Steven Jacobs of the Small Business and Technology Development Center helped her prepare to pitch the business to others.
"Without all these people and many more, SweetSip would be nowhere close to where it is today," Krell said.
SweetSip is online at http://sweetsipstraws.com/ and on Instagram and Facebook.