Mission and Objectives
Mission Statement and Objective
The mission of ECU's Department of Engineering is to provide a quality, multidisciplinary engineering education in a collaborative environment that prepares graduates to design innovative solutions to lead regional and global transformation. Our program welcomes a diverse student body and provides the support to foster its success.
Program Educational Objectives:
Use their education to be successful in a technical career or graduate studies, demonstrating competence in applying classical methods and modern engineering tools;
Analyze technical, environmental, and societal issues related to engineering designs and technology systems;
Be productive team members and leaders, using skills in human relations and communication;
Practice a lifelong commitment to learning and professional development; and
Demonstrate commitment to the professional and ethical standards of engineering and recognize the importance of community and professional service.
---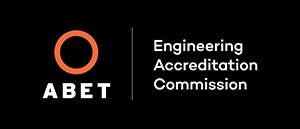 Accreditation
The BS in Engineering Program is accredited by the Engineering Accreditation Commission of ABET, www.abet.org
---
Student Outcomes:
An ability to identify, formulate, and solve complex engineering problems by applying principles of engineering, science, and mathematics.
An ability to apply engineering design to produce solutions that meet specified needs with consideration of public health, safety, and welfare, as well as global, cultural, social, environmental, and economic factors.
An ability to communicate effectively with a range of audiences.
An ability to recognize ethical and professional responsibilities in engineering situations and make informed judgments, which must consider the impact of engineering solutions in global, economic, environmental, and societal contexts.
Ability to function effectively on a team whose members together provide leadership, create a collaborative and inclusive environment, establish goals, plan tasks, and meet objectives.
An ability to develop and conduct appropriate experimentation, analyze and interpret data, and use engineering judgment to draw conclusions.
An ability to acquire and apply new knowledge as needed, using appropriate learning strategies.
An ability to apply engineering concepts to an area of concentrated study, chosen from biomedical engineering, bioprocess engineering, electrical engineering, environmental engineering, industrial and systems engineering, or mechanical engineering.
The ECU Department of Engineering enrolled the first students in Fall 2008, graduating its first class in 2012. Though relatively young, the program has experienced growth by maintaining focus on excellence in undergraduate engineering education.
| Academic Year | Enrollment (Fall) | Graduates |
| --- | --- | --- |
| 2012 | 438 | 30 |
| 2013 | 492 | 54 |
| 2014 | 639 | 65 |
| 2015 | 704 | 78 |
| 2016 | 702 | 101 |
| 2017 | 572 | 115 |
| 2018 | 590 | 125 |
| 2019 | 555 | 135 |
| 2020 | 526 | 134 |
| 2021 | 417 | 101 |
---
---